At the very beginning of Shakespeare's Twelfth Night, Duke Orsino delivers the memorable phrase: "If music be the food of love, play on". Despite clearly being a literary creation, this character was inspired by a real-life Italian aristocrat who lived at the turn of the sixteenth and the seventeenth centuries: Virginio Orsini, Duke of Bracciano.
The madrigals of Luca Marenzio recorded here illustrate ideally the sophisticated musical tastes of the Italian aristocrat; they are examples of that melodious sweetness which, in the final years of the sixteenth century, charmed numerous European courtries

Published in Venice in 1591, the Quinto Libro di Madrigali a sei voci is not only specifically dedicated to Virginio Orsini, but also represents a kind of "wedding album", an unfading souvenir of the ceremony which, two years previously, had joined in marriage the Duke of Bracciano and Flavia Peretti, grandniece of the by then deceased pope Sixtus V. Leggiadrissima eterna Primavera, the madrigal with which the collection begins, explicitly mentions the first names of the bride and groom, Flavia and Virginio, in its last verse. Additionally, the focus of many of the works in the Quinto libro centers on the beauty of nature and the sweetness of love.

A notable example is "Baci soavi e cari / cibi de la mia vita" (Sweet and tender kisses / my life's sustenance), at the beginning of the Canzon de' baci by Giovanni Battista Guarini, which Marenzio sets to music in its entirety, achieving one of the expressive and architectural highlights of the collection.

(Marco Bizzarini)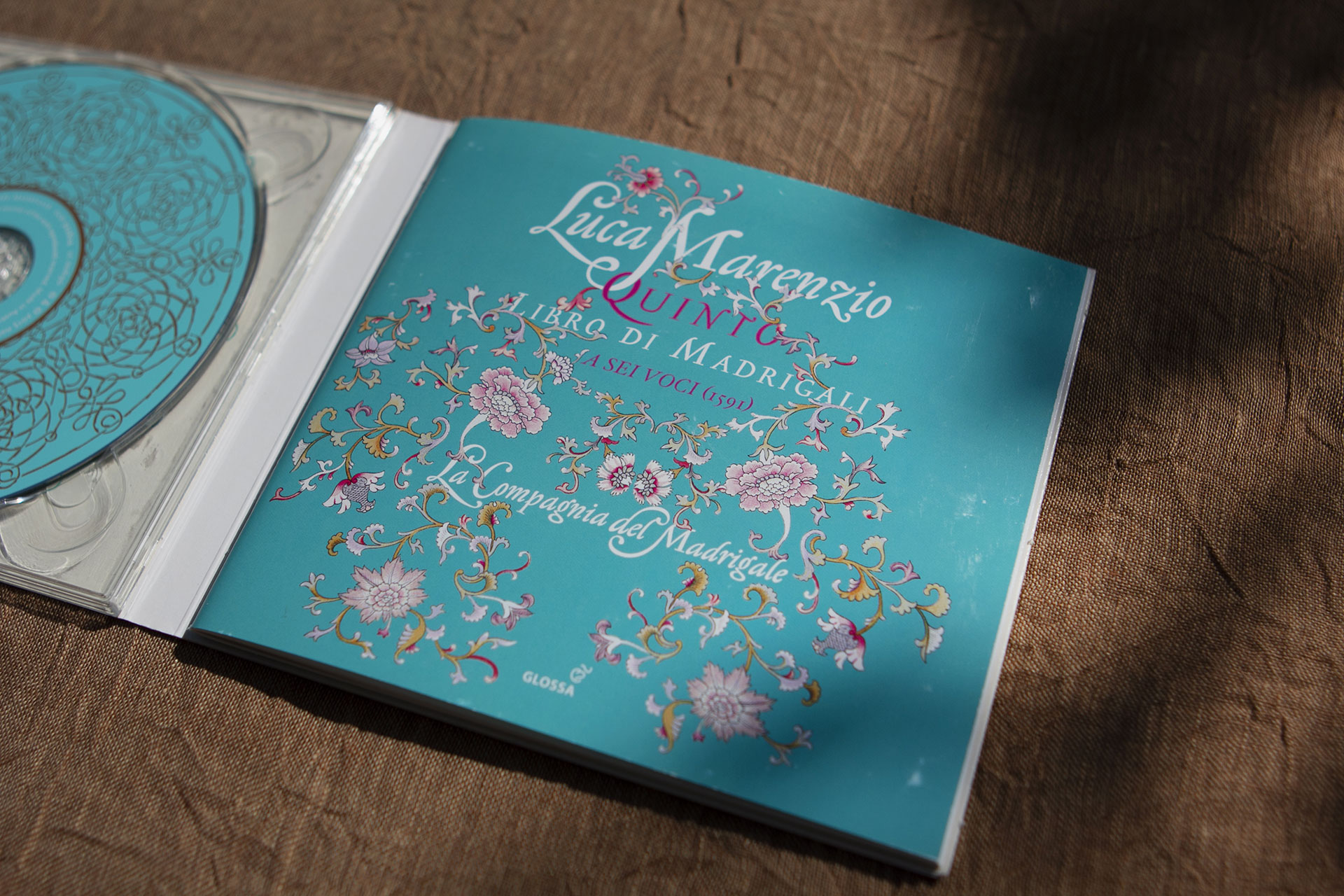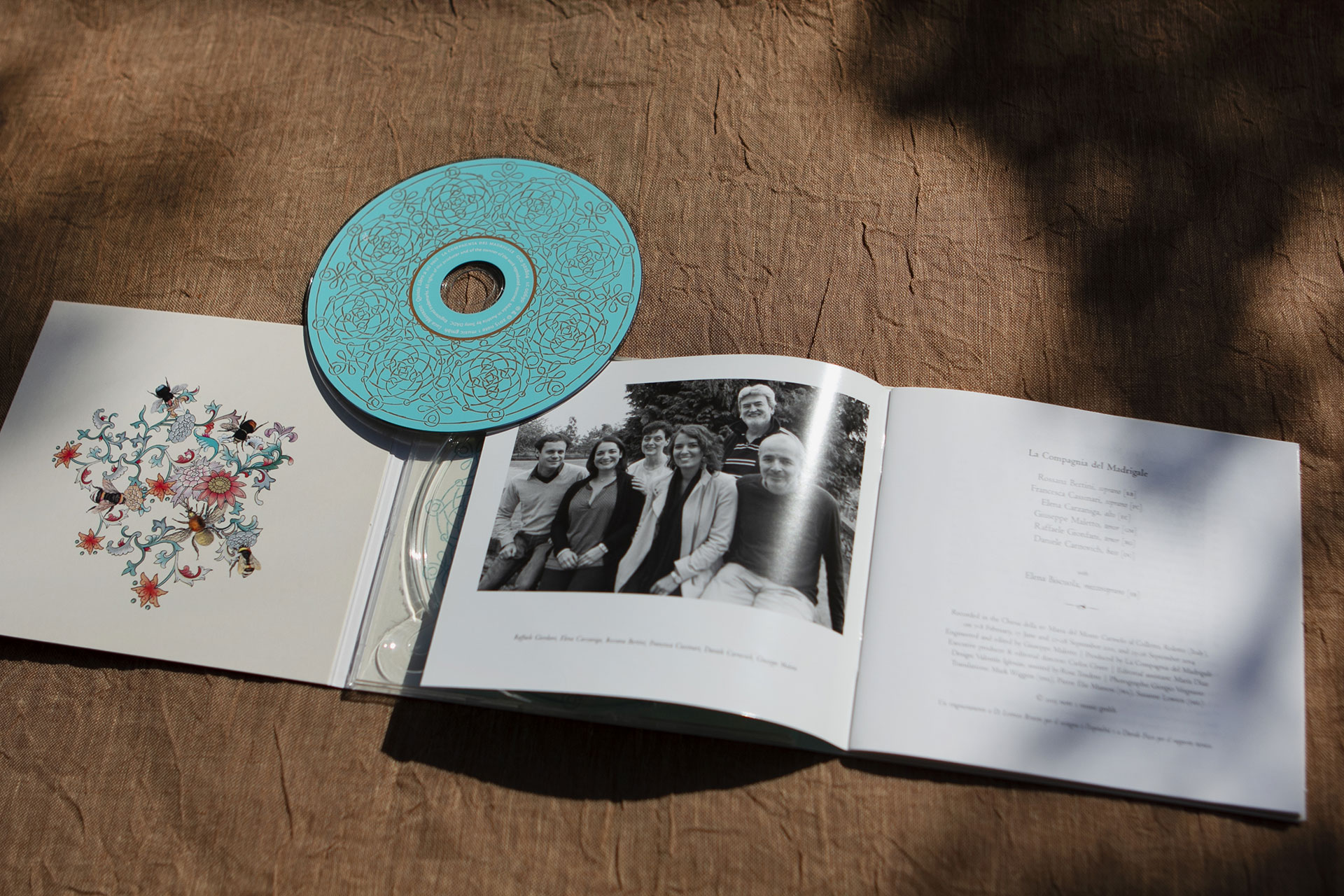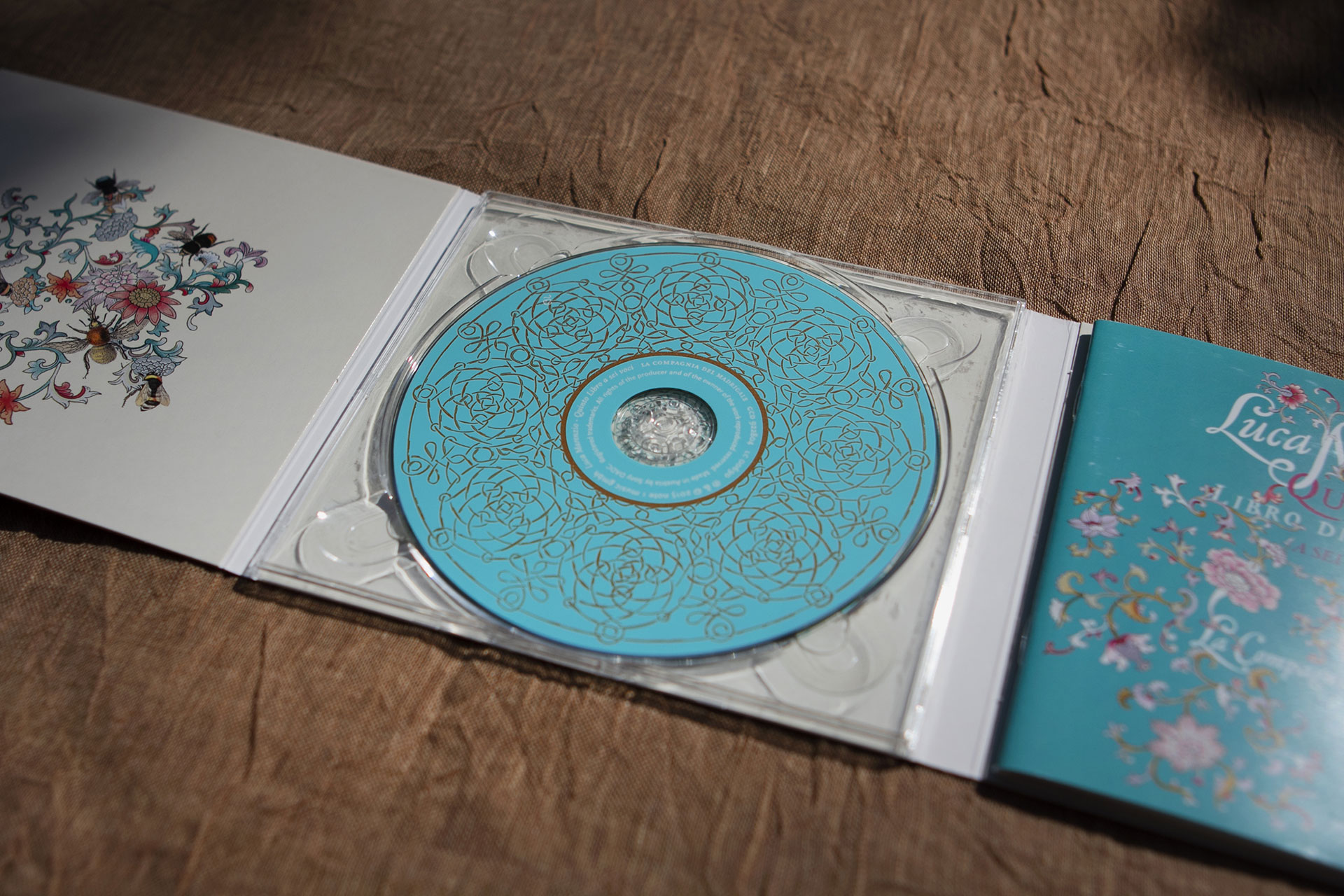 LUCA MARENZIO quinto libro di madrigali a sei voci | GCD 922804
LA COMPAGNIA DEL MADRIGALE
Rossana Bertini, soprano
Francesca Cassinari, soprano
Elena Carzaniga, alto
Giuseppe Maletto, tenor
Raffaele Giordani, tenor
Daniele Carnovich, bass
with:
Elena Biscuola, mezzosoprano
DETAILS
Total playing time 64:17
Recorded in the Chiesa della BV al Colletto, Roletto (Italy) in 2011 and 2014
Engineered by Giuseppe Maletto
Produced by CDM
Booklet essay by Marco Bizzarini
Booklet in English – Français – Italiano – Deutsch
TRACKS
1 Leggiadrissima eterna Primavera
2 Amatemi ben mio
3 Ecco che 'l ciel a noi chiaro e sereno
4 Nel dolce seno della bella Clori
5 Rivi, fontane e fiumi all'aur'al cielo
6 Come fuggir per selva ombrosa e folta
7 Canzone: Baci soavi e cari
8 Uscite, uscite ninfe
9 S'a veder voi non vengo, alma mia luce
10 Coppia di donne altera
11 Con la sua man la mia
12 Giunto a un bel fonte il trasmutato in fiore
13 Leggiadre ninfe e pastorelli amanti
14 Candide perle [Music by Antoni Bicci]
15 Vivrò dunque lontano
16 Spiri dolce Favonio Arabi odori
leggiadrissima eterna primavera
Amatemi ben mio
premi