Whilst it would be interesting to know precisely the reasons which will have led Claudio Monteverdi to compose and have published his Vespro della Beata Vergine, the fact remains that a certain aura of mystery heightens our pleasure on each occasion when we listen to a masterpiece.
"In the Vespers, Monteverdi reshapes", explains Giuseppe Maletto, "the traditional language of polyphony, in order to graft it onto the new concertata style: the result is not solely the straightforward sum of two styles but a work so innovative that it is not comparable with any other piece by any composer of that time".

The 'architectural' outlines of the Vespers reveal how the composer implemented a sophisticated musical logic. "The psalms", explains Giuseppe Maletto, "represent the 'diurnal' element, masculine, cheerful, imposing and dynamic. In contrast, a feminine dimension, 'nocturnal' and delicate, can be perceived in the sacri concentus".

The performer of such a complex work evidently takes on a great responsibilità, all the more so since many aspects of performance practice still lack unambiguous agreement from specialists.
Choice of tempi is decisive in the interpretation of the Vespers. "If, in our fast-moving world, we want to respect the spirit of the composer, we need to recover the calm of another age by trying to stem that tendency which, in the course of more than a century of recorded music – whether it is by Monteverdi, Bach, Vivaldi or Mozart – has favoured the adoption of faster and faster tempi. In our interpretation of the Vespers, we have thus attempted to sing and play with a legato which is considered as a fundamental principle and to take all the time that is necessary".

This interpretation, which has involved so much reflection and is so rich in ideas, will reveal to each listener, we are sure, colours and details illuminating a work which will never cease to amaze us.

(Marco Bizzarini)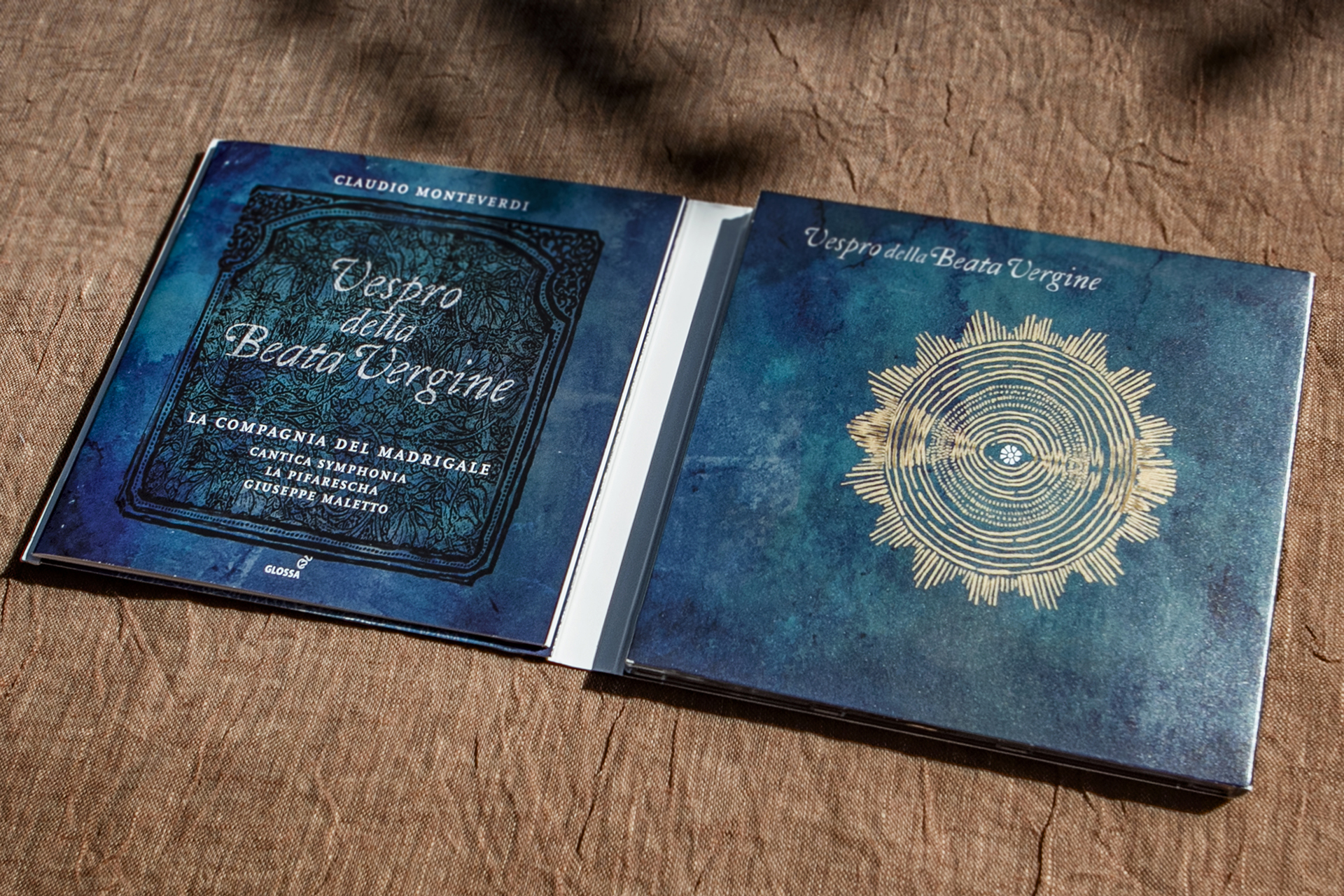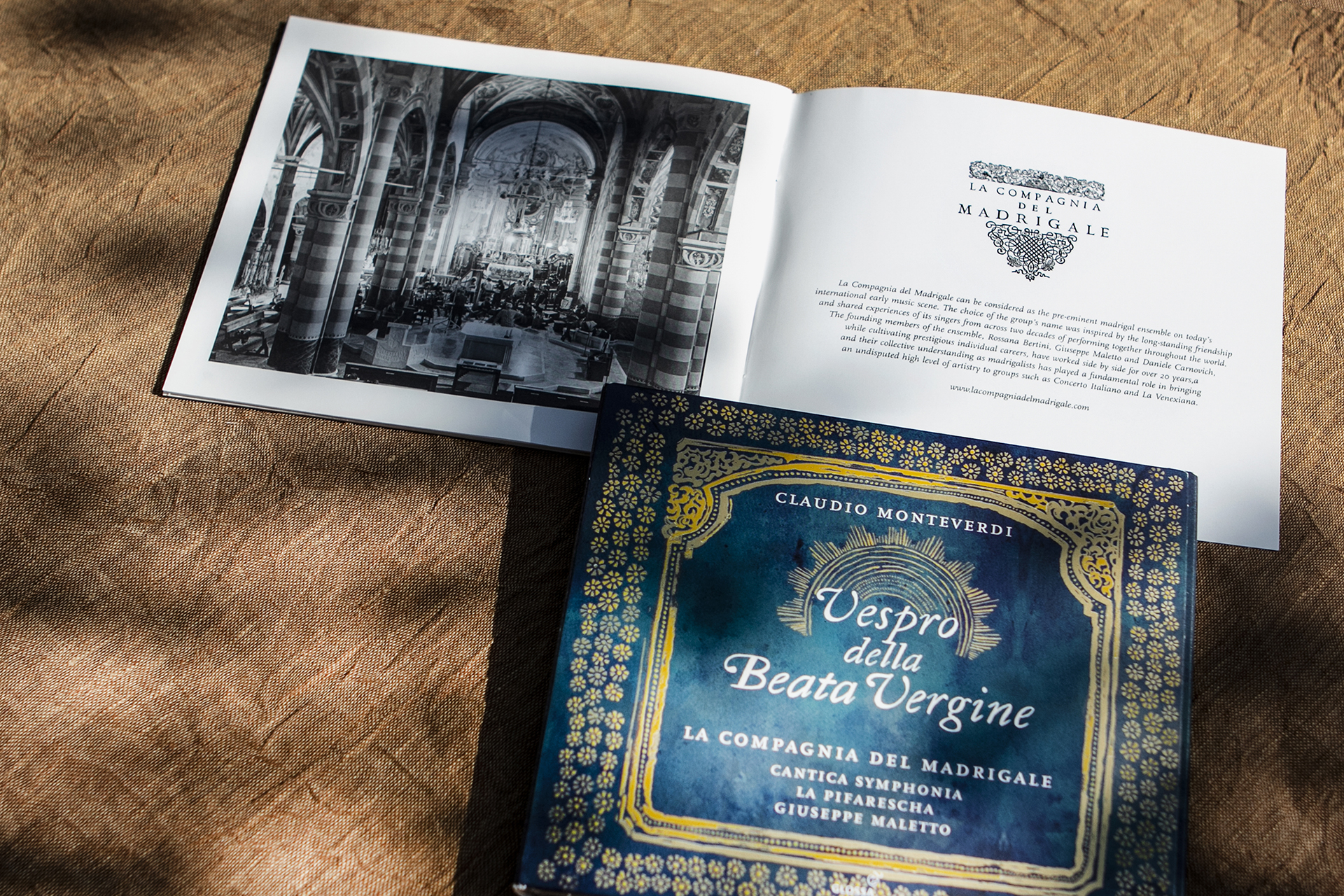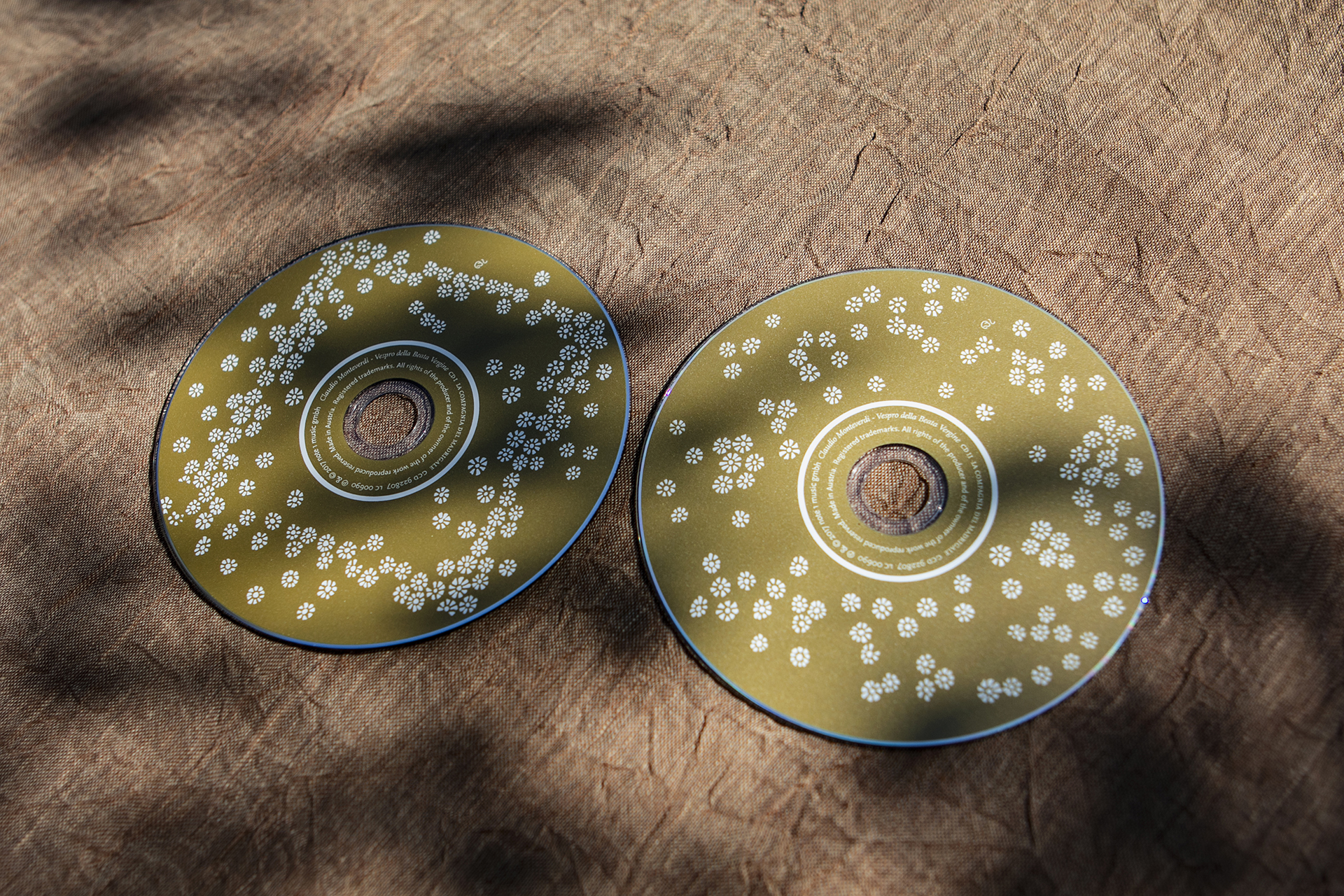 CLAUDIO MONTEVERDI | VESPRO DELLA BEATA VERGINE | GCD 922807
LA COMPAGNIA DEL MADRIGALE
Rossana Bertini, soprano
Francesca Cassinari, soprano
Elena Carzaniga, alto
Giuseppe Maletto, tenor
Raffaele Giordani, tenor
Daniele Carnovich, bass
Cantica Symphonia
Valentina Coladonato, Sonia Tedla Chebreab, Elena Bertuzzi, Alessandra Gardini, Federica Napoletani
sopranos
Annalisa Mazzoni, Giulia Beatini, Paola Cialdella
altos
Gianluca Ferrarini, Massimo Lombardi, Alessandro Baudino, Livio Cavallo, Claudio Poggi
tenors
Matteo Bellotto, Marco Milanesio, Dario Previato, Riccardo Bertalmio Francesco Maletto
basses
cantica symphonia and la pifarescha:
Andrea Inghisciano, Josué Meléndez Pelàez, Nùria Sanromà Gabàs cornetts
Lorenzo Cavasanti, Andrea Primiani
recorders & Renaissancetraversos
Federico Vitalone
recorder
Ermes Giussani
trumpet & sackbut
Mauro Morini, Corrado Colliard, David Yacus, Valerio Mazzucconi
sackbuts
Anaïs Chen, Efix Puleo
violins
Svetlana Fomina, Laura Bertolino
violins & violas
Elena Saccomandi
viola
Nicola Brovelli
violoncello
Cristiano Contadin
violone & viola da gamba
Marco Casonato
violone
Luca Guglielmi
organ
Guido Magnano
regale
Gianluca Ferrarini
organ
Marta Graziolino
harp
Giuseppe Maletto, direction
production details
Total playing time 64:58 + 58:46
Recorded at Basilica di San Maurizio, Pinerolo, Italy, in September and October 2016
Engineered by Davide Ficco
Produced by CDM and Cantica Symphonia
Booklet essay by Marco Bizzarini
English – Français – Italiano – Deutsch

tracce
CD I
1 Domine ad adiuvandum
2 Dixit Dominus
3 Nigra sum
4 Laudate pueri
5 Pulchra es
6 Laetatus sum
7 Duo seraphim
8 Nisi Dominus
9 Audi coelum
10 Lauda Ierusalem

CD II
1 Sonata sopra Sancta Maria ora pro nobis
2 Ave maris stella
3 Magnificat (I)
4 Magnificat (II)

domine ad adiuvandum
pulchra es
nisi dominus
premi